Fireworks Productions of Arizona provides fireworks displays and effects for weddings and receptions in the greater Phoenix, Arizona area, and around the entire state of Arizona.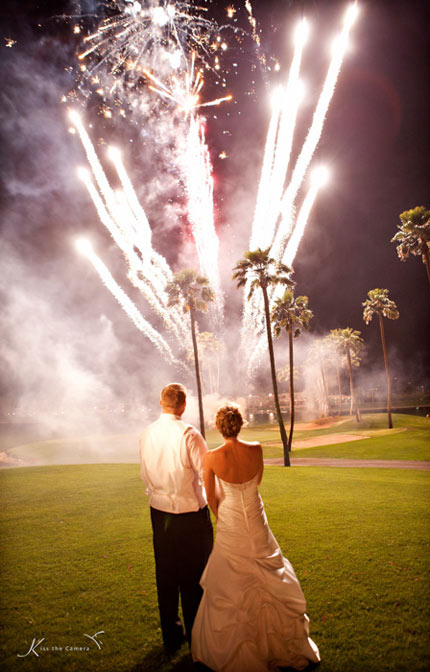 The joining of two people's lives is one of their most important and joyous celebrations. Imagine the exhilaration of having your own personal fireworks display or providing one as a gift to make the event even more spectacular and provide a memory for a lifetime! Fireworks aren't just for the rich and famous; they are far more affordable than you might have thought.
We specialize in working with the bride and groom or the parents or with wedding planners and the event location. We provide for the insurance needs, handle the permitting and perform all of the work in a safe, exciting and professional manner.
Forever following your display, the bride and groom and the guests will always associate any fireworks they see with the excitement and significance of that fantastic day.
* Resorts
* Country Clubs
* Clubhouses
* Golf Courses
* Public Venues
* Private Venues
Contact Us Today!