Fireworks Productions of Arizona provides fireworks displays and effects for school events in the greater Phoenix, Arizona area, and around the entire state of Arizona.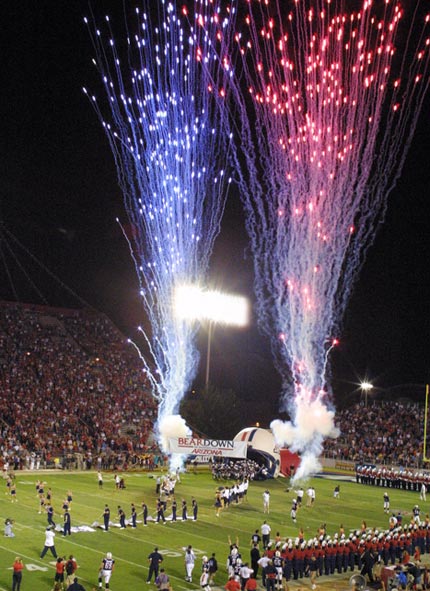 Homecomings, graduations, sporting events, and proms become an even more memorable celebration with the addition of fantastic fireworks provided by Fireworks Productions of Arizona! The National Anthem, touchdowns, crowning of the king and queen, special dedications or the presentation of the graduating class are just a few of the moments that can be highlighted and celebrated.
As
Arizona's #1 Fireworks Provider for High Schools
, Fireworks Productions of Arizona works with the students, the school and the district; we provide for the insurance needs, handle the permitting and perform all of the work in a safe, exciting and professional manner to make your high school event spectacular and incredible!
* High Schools
* Colleges
* Universities
* Sporting Events
* Graduations
* Homecomings
* Proms
Contact Us Today!